Executive Elections 2019-2020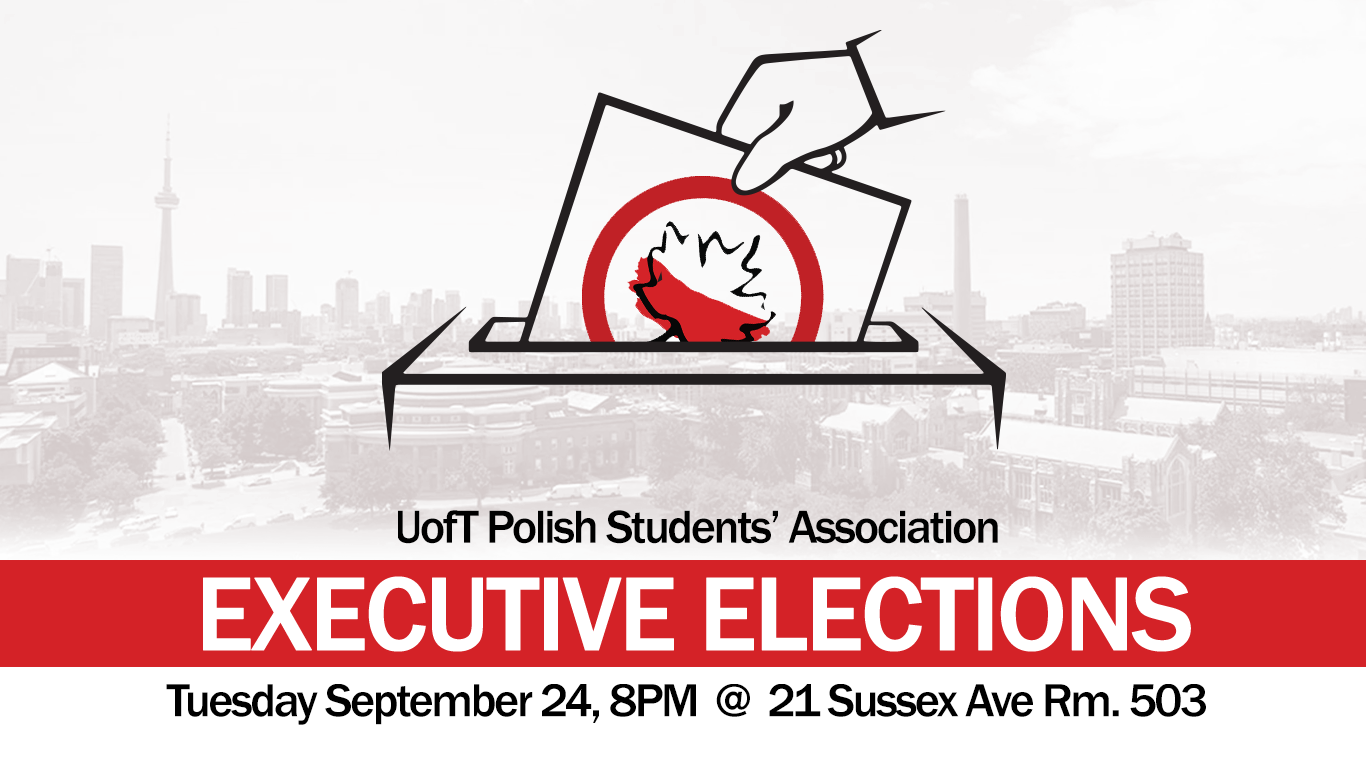 The Polish Students' Association will be holding elections this Tuesday, September 24 from 8 pm at 21 Sussex Avenue in room 503. Whether you would like to run for a position or meet new people you are more than welcome to come! Joining the executive is a great way to get more involved in student life on campus! There are plenty of positions to choose from. Any UofT student can run for one of the following positions:
- Public Relations Officer(s): three (3) persons
- Liaison Officer: one (1) persons
- Event Co-Ordinator(s): two (2) persons
- Web Master(s): two (2) persons
- Moderator(s): two (2) persons
- PSA Chronicler: two (2) persons
- Alumni Representative: one (1) person
For descriptions of positions please visit our website (Appendix B)
If you cannot make elections but would like to run, please message us on Facebook with the position(s) you would like to run for. If you are not chosen for your first choice, you will be able to run for the next ones.