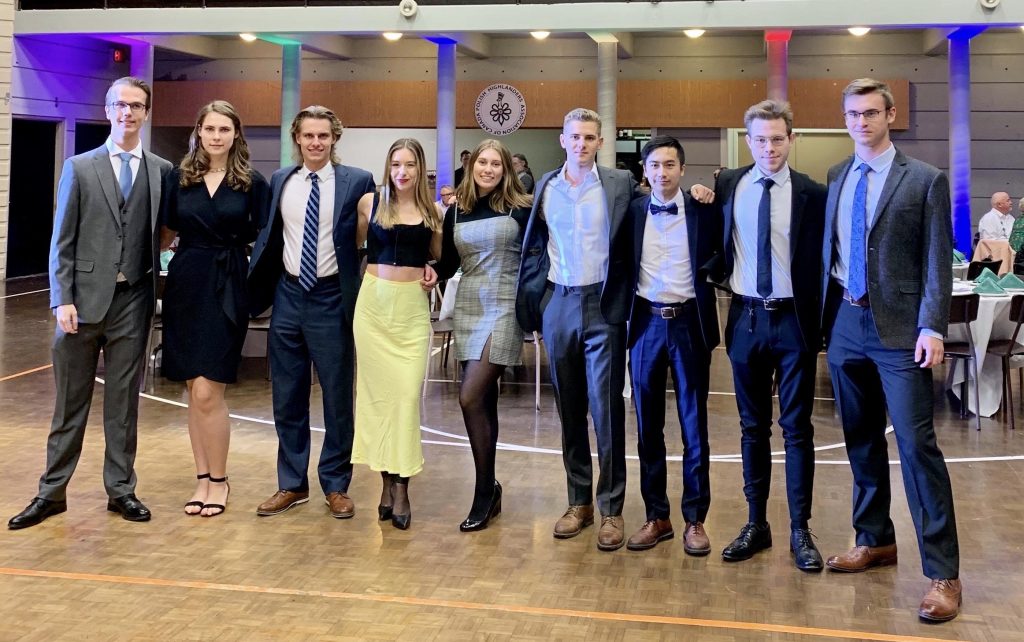 Polish Students' Association
The Polish Students' Association at the University of Toronto is a student-run club designed to promote Polish culture; to carry on social and cultural activities; to provide an opportunity for its members to learn the Polish language, and to provide a means for interaction among various generations of individuals interested in Polish culture in the UofT community.
Please check out our website and social media to learn more about the PSA and our upcoming events.
Słowarzyszenie Polskich Studentów
Stowarzyszenie Studentów Polskich na Uniwersytecie w Toronto jest klubem prowadzonym przez studentów, mającym na celu promocję polskiej kultury; prowadzić działalność społeczną i kulturalną; zapewnić członkom możliwość nauki języka polskiego oraz zapewnić interakcję między różnymi pokoleniami osób zainteresowanych polską kulturą w społeczności UofT.
Sprawdź naszą stronę internetową i media społecznościowe, aby dowiedzieć się więcej o PSA i naszych nadchodzących wydarzeniach.