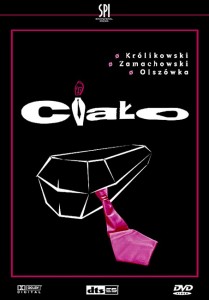 PSA and the Polish Department at the University of Toronto invite you to the first movie night of the school year!!! We will be showing the polish dark comedy "Ciało" (Body).
When: Thursday, October 27th, 2011 at 7:00 pm
Where: Carr Hall Room 403, 100 St. Joseph Street, University of Toronto
For more information on the movie go to: http://www.filmweb.pl/Cialo
————————————————
PSA razem z Wydzialem Polonistyki przy Uniwersytecie Toronto zaprasza na pierwszy wieczorek filmowy tego roku akademickiego!! Film ktory bedzie pokazany to polska czarna komedia pod tytulem "Cialo".
Kiedy: czwartek, 27 pazdziernika 2011 o 19:00
Gdzie: Carr Hall Room 403, 100 St. Joseph Street, University of Toronto
Po wiecej informacji o filmie zapraszamy na strone http://www.filmweb.pl/Cialo