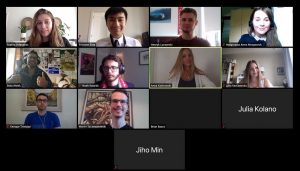 Thank you everyone who came to out to our general meeting on Saturday! We had a lot of fun and are looking forward to the 2020-2021 school year!
Congratulations to our elected Directors and Representatives!
Events Coordinator: Enrique Trinidad
Membership Engagement Officer: Noah Karpiak
Cultural Affairs Officer: Jiho Min
Webmaster: James Du
Alumni Rep: Martin Szczepanowski
UTM Rep: Julia Skoczypiec
Ryerson Rep: Julia Karczewska
We look forward to working with you all!